Belize is a beautiful and independent country located on the Caribbean seaboard of Central America. From the USA to Belize is an easy 2-hour flight. Direct flights are available to and from Miami, Houston, Dallas, Charlotte, New Jersey, Atlanta and San Salvador. Since the recent expansion of Belize's International Airport, plans are in the near future for direct flights from Europe as well.
Belize's current population is approximately 300,000 people. Belize has a multi cultural population of friendly and hospitable people.
The capital of Belize is Belmopan City, but the major commercial center of the country is Belize City.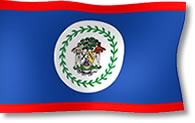 Belize has a long history of peace, stability and democracy. It achieved its independence from England in September 1981. The country is governed by the Prime Minister along with his Cabinet Ministers who are responsible for the country's administration whom are elected every 5 years.
Belize is a member of the British Commonwealth, The United Nations, The Organization of American States, the Caribbean Community and the newly formed Association of Caribbean States among other well-known international organizations.
The laws of Belize, its court system, contract and commercial laws are derived from English common law supplemented by local legislation.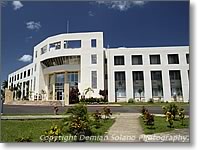 As of March 2008 there has been a change in the Belize Government which is now committed in promoting economic development through investment, entrepreneurial development, marketing and policy recommendations.
The major income earners for Belize are tourism, agriculture and aquaculture.
The Ministry of Economic Development operates a comprehensive investment scheme which is available to Belizean and foreign investors through its Fiscal Incentive Program, Export Processing Zone and Commercial Free Zone.
The local currency is the Belize Dollar which is tied to the US dollar at a fixed exchange rate of BZ $2.00 to US $1.00. Both Belize and United States currency are accepted throughout the country. Traveler's checks and credit cards are also widely accepted.
There are five commercial banks, namely: The Alliance Bank of Belize Ltd., Atlantic Bank Ltd. Belize Bank Ltd., First Caribbean International Bank Ltd. formerly Barclays Bank and Scotia Bank of Belize. Presently, there are over five Offshore Banks in Belize with the three largest being Atlantic International Bank Ltd., Belize Bank International Ltd. and Provident Bank & Trust of Belize Ltd., which are located in Belize City. Both the Local and Offshore Banks are regulated by the Central Bank of Belize.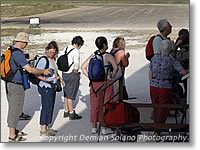 Belize has been transformed into one of the major destinations in the Caribbean and Central America due to its enormous increase in the tourism industry yearly, with tourists arriving by air, land and sea. Belize has also established a tourism village offering duty free, low priced souvenirs and exquisite diamonds.
Telephone, fax, Internet, e-mail and satellite communication to and from Belize are excellent, and direct telephone dialing facilities are available. DSL Service is also available for even quicker Internet access.
While English is the official language of Belize, Spanish is also widely spoken.
Long history of political and social stability
Educated, skilled, productive, English and Spanish speaking labor force
Good Educational System with Public and Private Schools at elementary, secondary and tertiary levels
Belizean dollar pegged to US dollar at the rate of Bz$2.00 = US$1.00
Growing economy, positive growth rate yearly
New Government committed to foreign investments
Accommodate potential investors
Close to major markets such as United States, Mexico, the Caribbean and South and Central America
Countrywide Power and Telecommunications Services
Natural resources are plentiful
Archaeological sites and nature trails
Spectacular diving & snorkeling spots, world class sports, fishing and golfing
Longest living barrier reef in the world
Attractive Retiree Incentive Program
Great Vacation Home in the Winter
Retirement Paradise