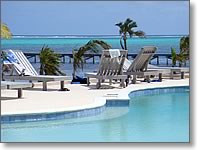 Ever dreamt about retiring in an Exotic Tropical Haven that offers tranquility, pristine natural resources, advanced technology as well as tax breaks and duty exemption? Belize is that place; a hidden paradise that offers an array of recreational adventure, sound investments, and a place to call your home!
The Qualified Retired Persons Incentive Program is one of the most renowned immigration programs in Belize because of the many advantages it offers to retirees. Anyone over 45 years who earns a monthly income of US $2000.00 or more from investments, pension or other retirement benefits may apply.
Let us be the #1 Choice for assisting in the retirement process and choosing the perfect home for you and your family.
To list even more alluring features:
Tax Breaks
English Speaking
Good Educational System for children
Sub-tropical Climate all Year Long
Easy Access to Land for Development and Construction of Retirement Home
Close Proximity to the US, Mexico, Central America and the Caribbean
Strong Stable Belize Dollar
Abundance of Natural Resources
You can review the following for more information about our services for retirees.
Other Services